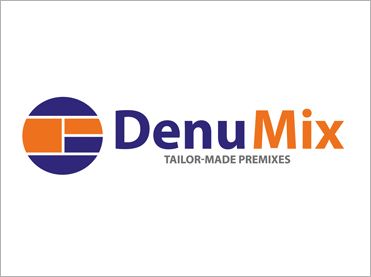 Products:

All - Products, Feed - Feed Management, Feed - AGP Replacement

Customer type:

All - Customer type, Feed mill

Physical shape:

All - Physical shape, Powder, Liquid

Animal:

All - Animal, Poultry - Layer/Breeder, Poultry - Broiler, Ruminants - Dairy, Ruminants - Beef, Ruminants - Calve, Pig
DenuMix is a tailor made range of premixes for the use in the local diets, for all types of animals.


Information
Healthy animals need the right levels of vitamins, minerals and other feed additives. Denuco has eminent expertise of premix formulation and manufacturing. Important aspects are animal performance, efficiency, health, stability, homogeneity, free-flowing characteristics and dust control. Each stage of our premix production is carefully monitored. Raw materials are carefully selected, dosed and mixed in the appropriate way.
Formulations are made based on the local requirements and feed ingredients.
Advantages
Flexibility
Consistent animal performance
High stability
Full focus on quality assurance and feed safety
Optimal mixing properties
DenuMix is available in powder or liquid. It can be used in the feedmill.